BACK TO BLOGS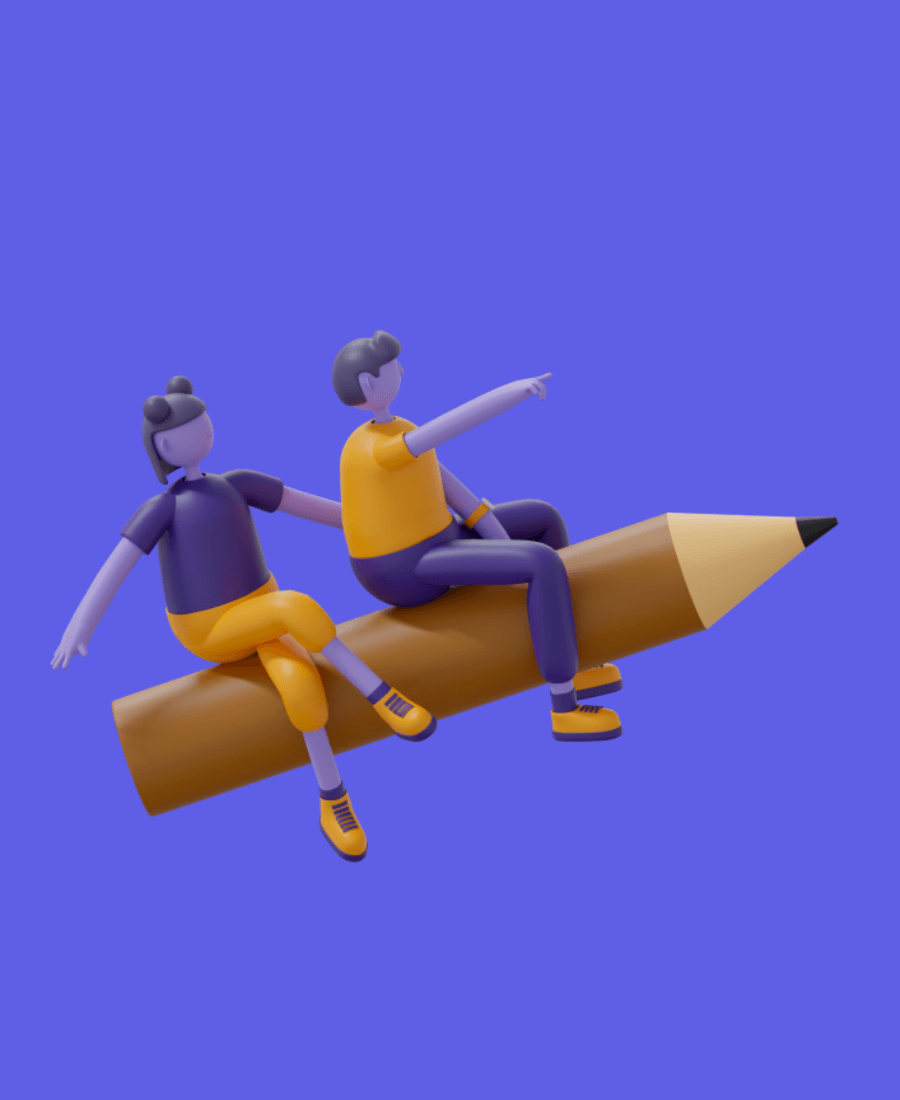 Tips On Breaking Down A Huge Software Development Project
Bigger projects have many more moving parts too, thereby making them difficult to break down. As an ambitious project manager, you may like taking up challenges where you're up against an elephant of a project, and if this is the case, you're at the right place.
Tips On Breaking Down A Huge Software Development Project
"The battle is already won in the mind, before the first shot is even fired" - Sun Tzu
The project may be a long time from starting, but if you're a project manager that actually cares about things not going south, you'd want to start planning way earlier. The bigger the project, the more important it is to dig down deep into the details and plan for every eventuality by having multiple plans of actions.
Bigger projects have many more moving parts too, thereby making them difficult to break down. As an ambitious project manager, you may like taking up challenges where you're up against an elephant of a project, and if this is the case, you're at the right place.
We've scoured over the internet, dived deep into our resources and interviewed leading project managers at the top technology companies to come up with the right way to break down a huge software project.
Let's first break down a project into four phases -
Pre-Commencement - this is all the pre-work that needs to go in before your project starts.
Post-Commencement - Your project has just started and you need to start thinking of ways on making everything run smoothly.
Mid-Way - Project is at a mature stage, your team is in the flow, quite a bit of functionality is already developed. This is a critical stage and your task is to ensure the project doesn't take any unexpected turns.
Post-Completion - The main development related work of the project is complete, but there are so many details to go over.
Now that we have defined these stages, let's actually see how the responsibilities of a project manager changes with these stages and how best can they break down the project.
Pre-Commencement
"The journey of a thousand miles, begins with a single step" - Laozi
A great start to a project can ensure high success rates and a great start depends tremendously on all the work you do before the work even starts.
One of the primary things you could focus on is getting the requirements right - you've heard of this before, but this is a factor on which a lot of project success depends on, spending time during this phase to get all the details clearly is crucial. Because, getting the requirements right will help you break down the project much easier later on.
A question that might come to your mind during this phase is
'How Do I Get The Estimates right?' -
to answer this, you not only need your team to help you out but you need to have got the requirements correctly (which was the previous step). Arriving at the right estimates for each module / milestone or sprint could play an important role in ensuring that each broken down module takes up only the right amount of resources, time and effort that they were meant to take. Arriving at the right estimates is itself a task that needs to be broken down. It's possible that the project involves multiple types of resources such as Designers, Developers, Architects, Devops, Testers and getting each team to come up with their estimates is a general good practice.
As part of project breakdown, here are some more things that you could focus on at this stage -
Setting up right processes and approval flows - While you may assume that the processes that have been setup at your firm may by default apply to the project, which may be true, but there are instances where you may need different processes depending on the requirements, especially if it's for an external client, based in a different geography. So you may need to specifically define the processes for each project.


Communication channels for the team - Figuring out the right communication channel is not as easy as it seems, you need to consider the comfort level of the team members and also factor in the culture at your organization. If you're a fast moving startup, tools like Slack are good-to-go but if your team is enterprise, you may need to maintain mailchains, approvals etc. and a fast moving slack channel may not cut it. Then there are hybrid teams that are startup teams owned or backed by enterprises and in such a scenario, a two-pronged approach may be more relevant where you use a chat system to coordinate but maintain an email chain for the big updates and approvals.


Deciding the right tools for team and project management - Maybe you and your team are highly comfortable with just a simple kanban board and don't want anything more advanced, or it could also be the case that you're looking for more granular management where you not only have just a simple kanban board but also multiple other views to glance upon your project such as gantt chart, priority matrix, tables and you may need a system to manage everyone's schedules and track time as well. You could go ahead and subscribe to a mix of different tools that can do these different things like Asana, Monday, Agantty, Resource Guru or simply subscribe to just one tool that does it all - our very own Remote Teams - it's free for lifetime for a single user.


Assembling the right team for the project - Your team may already be working on multiple projects and you may have members with different skill sets that you could use on this project. Some factors to consider before deciding on the right members would be their future availability, experience with similar projects, current workload, comfort level with timelines etc. And there can be instances where you may run short on members with a particular skill set and a possible solution in such a case is to leverage independent contractors, freelancers and contractors. In an upcoming article, we will share some handy tips on how to augment your team beyond the employees currently present at your firm.


Getting everything documented - From contracts to requirements to best practices to coding standards, design guidelines - there are just so many details that need to be documented, organized or archived and the right cadence needs to be built and set around these. From early on itself a deep focus needs to be maintained on documentation across all teams.

At this stage, you would also consider the right approach for your project, such as - Agile, Devops, Extreme Programming or plain old Waterfall - again this completely depends on the type of project, team, client and technologies that you're using. In an upcoming article, we will discuss how to find the right management model for your project.
A detail that can get ignored at this phase is careful assessment of technical feasibility, we will cover this in an upcoming article in deep detail.
Post-Commencement
"The best way to eat an elephant is to break it down into very small pieces" - Desmond Tutu
After the green light, now you need to start breaking down the project into tasks and then further into sub-tasks and assigning them to the right individuals. There are many things to consider at this stage -
Defining milestones - It is necessary to look at the project first from an elevation where you are able to focus on deliverables that make business sense. Keeping this in mind and working backwards enables you to define the best possible milestones for a project. An example of a milestone in the mobile application context could be - the complete authentication (login and signup system) working smoothly.


Defining dependencies - Tasks are not always completed in isolation or silos and there are unavoidable dependencies between teams for example, front end development cannot start until designs are ready. Dependency definition is especially important to get right as it can make a huge difference in timelines and estimates since wrongly considering that tasks will be accomplished simultaneously can bloat up the actual timelines.


Defining task deadlines - For each task the deadlines will be different depending on their complexity, dependency, team members doing it and the urgency of the task in comparison to others. Setting timelines or deadlines at the milestone level could be thought of as enough guiding force to keep the team on track but it doesn't cut it the majority of the time and the more granular you can go with your deadline planning, the better. A great tip to managing deadlines effectively is to ensure ample buffers between the internal deadlines for the team and the external deadlines communicated to the client.


Critical path - In almost all project endeavours, things do go south and so much more so in software projects where there can be unexpected delay due to unforeseen technical complexities that can act as a stalemate. To avoid a complete checkmate, a great project manager would already create a critical path - that simple, small list of absolutely critical tasks, that if completed, could get the project to fruition and accounts for issues with some tasks up-front and plans for them in advance. A critical path is like a roadmap of things to get right when things go south. If you're new to critical path planning, we'll be covering the same in greater detail in some of our upcoming articles.


Skillset evaluation - After you've broken down the tasks, it's time to start assigning to team members. It's always a good idea to evaluate skills, technical aptitude and challenge appetite before you begin assigning tasks to ensure that everyone is onboard with the plan and the tasks assigned to them and are also comfortable with the timelines - this can be ensured by keeping them in the loop when estimating the time for the tasks that they're supposed to complete.


Some important questions to ask yourself while dividing the project into tasks and sub-tasks -
Can this task be broken down further? - If the particular task can be broken down further, then it should be. After you're sure that the task can not be reduced to a further fraction, it is time to start fragmenting it into small subtasks.

Is this subtask atomic? - A great way to check subtask atomicity is to ensure it isn't dependent on other subtasks that are part of the task in the project.

Does the task overlap with others? - There are possibilities of the same task overlapping with other tasks, it is important to note this and try to reduce overlaps as much as possible to ensure separation of concern.

What are the goals of each task and how do they tie in with the project? - Rather than having goals just at the project level or team member level, it can be a good idea to have goals for each task, in the sense how does the task complete a business goal and how does it help achieve the final aim of the project. This helps keep all team members on the same page.


How will you evaluate the successful completion of a task? - When is a task actually completed? This can be an important question especially when it comes to software projects - designs are never finished, they can always be optimized, similarly with code - you can keep optimizing endlessly. In the interest of time, resources and efforts, lines need to be drawn in the sand that can represent what a finished task would look like.


What are the risks for this task that we haven't assessed? - Many tasks have risks involved for example - high technical complexity, technical debt, non-feasibility. Being proactive about assessing risk and making plans around it will ensure projects adhering to timeline.


Mid Way
The project has already been underway and you know what's working and what's not. This is a critical stage, because if everything has gone well so far, there are chances that things could go south if the team is not careful and if tasks are already running behind schedule, then it's important to make corrections at this stage.
Some things you may need to address at this stage -
Optimizing processes - Learning from inefficiencies, fixing what's broken and improving upon the things that worked. Using learnings from successful teams to cross-pollinate teams that haven't been successful so far are some of the activities that you may find yourself working on during this phase. As mentioned earlier, this stage is critical in ensuring everything stays on track and you can also plan to catch up on missed deadlines if any.


Working with changes - A lot of the functionality has been already developed by now. It's possible that tasks have not been optimally completed so this is a good time to reflect and make changes. Another aspect is change requests if this project has been commissioned by an external client, mid-way is usually when change requests start flooding in and where the clients usually feel that their vision is not matching with the implementation. The changes can overwhelm your team and even slow down the project work so it is crucial to manage changes and change requests cleverly and with proper planning.


Re-calibrating tasks and timelines - By now you have real-world experience on how much time the tasks are actually taking - estimates at the beginning of the project are great but things may not always go exactly as planned and hence using real-world data mid-way through a project to re-calibrate the timelines can be a good idea. You can additionally re-calibrate tasks based on metrics such as 'On Schedule Indicator' (OSI) which basically calculates the number of tasks completed till now as a percentage of the number of tasks that should have been completed as per the plan. This helps you to understand whether some tasks may require more resources or time. Our tool, Remote Teams has a great way to calculate OSI automatically, so do give it a try.


Managing team churn - The resources involved in the project at the beginning may not be the same as the ones that are currently on the project. Now that you're mid-way through the project, team churn can cost you a lot more time and budget because resources are deeply embedded in the project. A great way to counteract this is to have solid documentation, easy enough for a new team member to understand and get themselves onboarded with ease - so that they can start actively contributing to the project as soon as possible.


Post-Completion
All's well that ends well. If the project has completed and things have gone well, it's easy to walk away and get relaxed and this is where a lot of issues and problems creep in. There's just so many details that need to be accounted for even post-completion of a project. Some of them are -
Maintenance planning - Software projects are always evolving and never really finished. But it's possible that you may not have a lot of new features left to be added and the majority of the features required by the users are more or less implemented and at this phase, the project enters into maintenance phase. Where bugs, errors, issues take up most of the time of the team. You may not require as many resources as earlier and you can get by with just a few Developers, Testers and Devops engineers. While the maintenance phase may look straightforward, it still requires a lot of planning in terms of which resources are the most suited to work on it, how many hours are required, what exactly will be the tasks etc.


Handover - If the project was for an external client firm, a lot of handover in terms of project documentation, code documentation, cloud architecture diagrams will be required. Handover also constitutes all server side accesses (SSH keys, passwords), code repository credentials, access to complete cloud infrastructure and passwords and API keys of many different external APIs that may have been integrated into the software. So as you may notice, this step requires a lot of coordination and staying highly organized from day one.


Training - Training the resources that will be handling the maintenance of the project will be crucial. If an external client is involved, training their staff on all aspects of the project is important to ensure that they're able to navigate the entire project on their own. Training also includes designing processes that make it easier for new resources joining the project maintenance team to get onboarded quickly and efficiently. This being a software project, training with different technologies will also be required.


Agreeing upon an SLA - This step is only relevant if you were working with an external client - While you may help the client setup a maintenance team and give them a proper handover and provide training to their team members, there will always be time where they will need your help. This is due to the fact that you were the original team that built the software and will always know more about certain aspects of the software than the maintenance teams. Since they will need help often, you may need to set up a Service Level Agreement or SLA that you're comfortable with, this agreement will also outline the responsibilities and time take for your team to resolve the issue as well as outline the correct escalation processes.


As you may have noticed, managing huge software development projects is no child's play and you only get more comfortable with time and experience. If you're facing challenges with your project, remember we're always there and have a treasure trove of resources on our blog to help you at each stage of your career, no matter how difficult the challenge.
Here's something to make your day - signup for FREE for our remote teams project management software. Click here.