BACK TO BLOGS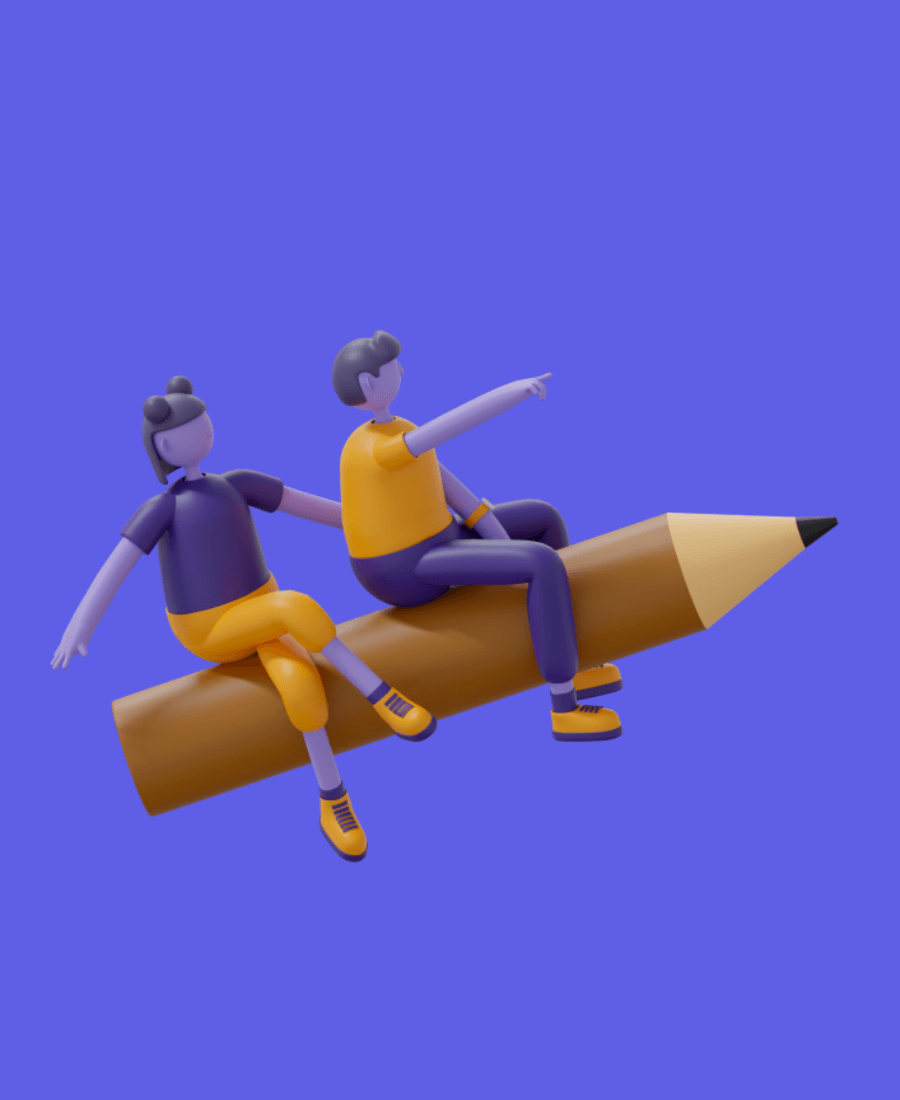 7 Ways to Improve Your Software Project Management Process
We've interviewed hundreds of project managers to try and understand their process and what goes into a smooth process flow especially when it comes to software development projects. So here are some tips that we have distilled from our countless interviews with hundreds of project managers who we are also lucky enough to call as our "beta" users
7 Ways to Improve Your Software Project Management Process
You are assigned a new software project, it's huge, timelines are short but you love the challenge and at the same time want to ensure nothing goes wrong. How do you find the right balance? Also, what are some dos and don'ts and how to ensure a better process flow?
Well, we've interviewed hundreds of project managers to try and understand their process and what goes into a smooth process flow especially when it comes to software development projects.
So here are some tips that we have distilled from our countless interviews with hundreds of project managers who we are also lucky enough to call as our "beta" users (in case you didn't know, we have a great team productivity tool trusted by more than 500 firms specializing in software project management).
So let's get down to business -
1 . Communication is everything -
Communication includes all forms and aspects such as written (documentation of the entire project and emails / slack messages that you send), verbal (standups or scrum calls) and non-verbal (having a general can-do, positive attitude that rubs off on your team).
As a project manager, having great communication skills are non-negotiable, even though this aspect of a project manager's job is often overlooked or ignored, our research shows that a great project manager acts as the glue that holds the team together.
Starting from the first day, when the time and cost estimates are being drawn up, communication needs to be proactive, transparent and open. During the project, it's imperative that the project manager makes sure that the entire team is on the same page with all aspects.
Communication during the project is not just limited to the team but also includes other stakeholders such as an external client, and managing them can be a sizable chunk of the project manager's weekly activity.
Updates, issues, challenges need to be addressed as soon as they happen. Using tools such as slack, flock or proper team management tools such as resource guru or remote teams can be used. Updates such as new change requests by clients need to be well documented and any major changes to functionality in a project should be documented with reasons and versions.
2 . Objectives and key results for each individual -
John Doerr, the author of 'Measure What Matters' explains that a manager needs to assign objectives to each individual of a team, the objectives' success can be measured with a help of a key result and a positive key result from each team member leads to the completion of objective for the entire team.
This means that while each team member gets a 'broken-down' objective that's highly relevant to them and what they need to focus on, individual objectives also tie in to a common objective at the team level.
In other words, individual objectives can be cleverly designed to let the team members focus on their tasks while the team-level / project-level objectives are completed automatically just by the virtue of team members focusing on their own results.
Having individual objectives and well defined results are important as this ensures that team members don't get overwhelmed by looking at the entire picture. As a project manager, it is your job to deal with complexity and break things down to simpler atomic modules for team members to digest.
3 . Managing change requests and approvals effectively -
We've already discussed the communication aspect of change requests, but there are many coordination efforts required with change request, such as -
Estimating time and effort - It's necessary to get the team members who'd worked on the original functionality involved as they'd be the right people to estimate accurate time and effort for a change request. Taking time on this step is quite alright as accuracy is key, wrong estimates may lead to inefficient use of budget and resources. Accounting for buffers here is important and something that's easily forgotten, thank us later :)

Planning on how to approach the changes - It's very common to have change requests that may require major changes in approach to the core project functionalities, in such a scenario, involving the right team members in the decision making and planning process is crucial to map out the right way to approach.

Which other aspects of the projects will be affected - Changes are usually not made in isolation - one functionality usually affects another, efforts are required to comb through the entire project to find problem areas that may open up in other modules of the project and planning on fixing those issues simultaneously while working on the change requests. An example could be changes in the user model of a software application may lead to changes in the authentication models as well.

Mapping out and managing dependencies - Teams are usually dependent on each other to start working on tasks, a front end developer cannot start working on the project until at least some of the screens are designed and the same is true for a backend developer. Clearly identifying such dependencies will go a long way in saving inefficiencies later on in the project. Setting deadlines for teams according to dependencies and keeping buffers between their efforts is crucial to an accurate estimation of time and effort for the project.

Breaking down the project into tasks with milestones - Breaking down a project into small manageable, easy to understand chunks for each team based on relevance and then further breaking them down into tasks for individual team members is the most crucial skill of a project manager, this not only requires deep understanding of the project and what the project is trying to accomplish but also of the role of each team and furthermore, the capabilities of each team member.
Getting and tracking approvals from stakeholders such as an external client is an art that's perfected with experience, only with time a project manager can appreciate the importance of carefully documenting approvals and maintaining mail trails. Keeping conversations around approvals well organized from day one will help you bypass many major issues that can originate from this.
4 . "Planning is everything, plans are nothing" - improvise!
No matter how well you plan, there will always be occasions when things don't go as planned. But you cannot throw in the towel, situations will never be ideal - 'improvisation' is the name of the game. As Project Managers, we're constantly learning and evolving and projects are constantly evolving as well, this is why it can be daft to expect things to stay constant.
A wise person has rightly said, in life there will be many instances when things are out of syllabus - and that's when the wheat from the chaff is separated, better project managers are comfortable with uncertainty, situationally aware, flexible to change and open to improvisation, only caveat being ensuring good amount of communication, coordination and documentation to offset any issues that may arise for sudden changes to plan.
Another great strategy is to keep multiple plans and options ready at each stage. So you can pre-plan future challenges and think of possible ways by which you can solve them and have plan B and C completely thought of along with your primary plan A. This ensures you don't have to "improvise" out of the blue and are ready with a possible plan of actions beforehand.
5 . Optimize Often -
Tracking the project and your team's progress using pre-defined and agreed-upon metrics is a great way to understanding the things that worked in your favor and the ones that didn't. Tracking the right data to make decisions on optimizing the project management process further goes a long way - ensuring that your team doesn't repeat the same mistakes.
Optimizing is not just limited to fixing past mistakes but also making the use of time, resources and budgets more efficient and helps to scale up your firm by making projects more profitable. The frequency and amount of optimizations are a heavily debated topic and we recommend figuring out a working rhythm for you and your team, involving the stakeholders before taking any major decisions. Changes to the process that are too big can overwhelm the team members and maybe even slow them down and this is why it is important to move in small batches and make incremental changes.
6 . You go only as far as your tools take you -
It is important to equip your team with the right tools to ensure smoother communication, faster coordination and turn-around, clearer documentation, more organized processes. It's a common saying that a mason is only as good as the tools they use.
Some commonly used tools are Slack for communication, Trello or Asana for breaking tasks down on a kanban board and assigning to team members, Resource Guru for managing resources' schedules, Zoom for team calls, Clickup for creating different views of the project like gantt charts, timeline views, MyHours for tracking team's timesheet, Process Street for creating repeatable processes, Whimsical or Draw.io to create drawboards to share visual ideas with your team.
OR you could simply use Remote Teams (our very own product, which is free for lifetime for an individual user) to manage your entire project, end to end and it basically does what all of these tools do combinedly.
7 . Keeping team motivated through challenges -
From personal challenges to technical challenges to emergencies, during a project your team members, including you, might go through a lot and team members can become demotivated easily and the project soon loses steam if this happens.
There are multiple reasons for a team to get demotivated -
More than expected workload - Get the team members to buy into your project plan from day one. Assigning tasks and workload based on comfort levels of the team members is the right way to go, get them to confirm it before you finalize the plan. It's easy to stay motivated during the project lifecycle if you had suggested the optimum workload for yourself, right from the start.

Higher or lower complexity or challenge level of tasks - We've talked about 'challenge appetite' of team members in our previous blogs which is basically their comfort level with task complexity. Not everyone is built the same and assigning tasks by checking challenge appetite is a way to ensure high motivation levels throughout the duration of the project.

Tight deadlines - Deadlines help the team to stay on track but if they are set too aggressively, they can do a lot of damage to the team's morale by making them feel that they're always slow. Team management is a game of psychology where you have to always make sure your team feels great about themselves and feel like they're contributing a lot of value. It's difficult to replace key members of a team, and it's pertinent that we acknowledge this fact.

Too many changes - Getting the scope as clear as possible before the project even begins is a great way to not get stuck in 'changes-hell' where you're constantly making changes that lead to changes in other functionality. This after aggressive deadlines is named as the most common reason for team demotivation, according to our research.

Inadequate time-off - Being in the middle of action can be quite exciting for some of your team members, but as a project manager you need to ensure everyone in your team gets enough time off to recharge their batteries and streamline their thoughts. This only ensures a high amount of efficiency when they're back from their time-off, hence, it's always a great idea.
A quick hack to ensure high motivation among team members is to have the first few milestones easily achievable - keep easier tasks for the beginning - 'Eat the Frog' doesn't work well when teams work together. And ensure that the earlier milestones have fewer tasks. This will make the team feel like they're hitting milestones quicker than expected and make them confident about their abilities early on.
We wholeheartedly believe that by applying these techniques, you would be able to definitely turn around your project management process and refine it to a great extent. Our blog is a treasure trove of content geared towards enabling you to become a better project manager. Take a look around?
Additionally, you can try out our completely free, awesomely feature-rich project management tool, Remote Teams that will surely help you make your project management process smoother.